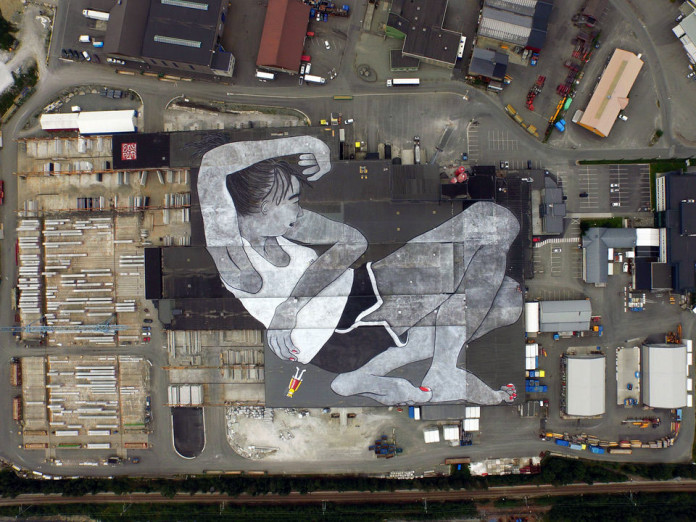 Nuart festival 2015 edition is coming. September 6 begins the legendary festival of street art in Stravanger, south of Norway.
To mark the occasion french artists Ella & Pitr were asked to paint a mural that can attract the public attention on the event.
As a result the two street artists, best known for their big illustrative projects depicting sleeping people using a simple yet high-impact design language, painted the world's largest mural ever.
The girl and King Olaf
"Lilith e Olaf" depicts a girl curled up with at his side, almost at his shoulders, the small King Olaf of Norwey, who was born in this area. It covers an area of over 21.000 square meters and the artists needed the help of an army of volunteers. It is located on the roof of the Block Berge Bygg construction company building, located in Klepp, Rogaland.