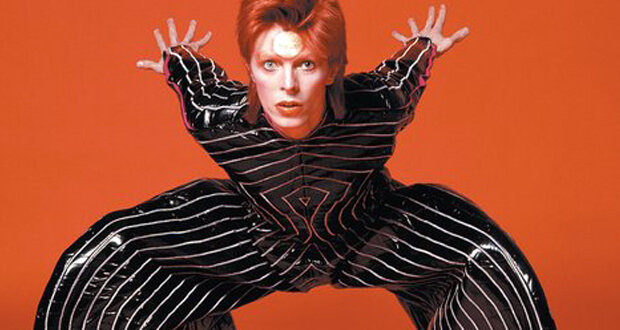 Martin-Gropius-Bau in Berlin
From 20 May to 10 August 2014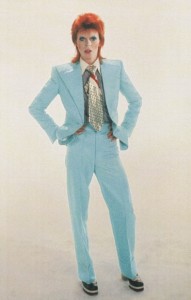 The international exhibition David Bowie of the Victoria and Albert Museum (V&A) of London is coming to Berlin. It can be seen from May 20 at the Martin-Gropius-Bau in Berlin. The curators, Victoria Broackes and Geoffrey Marsh, gained access to the David Bowie Archive and choose more than 300 objects, including handwritten lyrics, original costumes, photography, film, music videos, set designs, Bowie's own instruments and album artwork.
This is the second international exhibition about the Glam-rock artist, musical innovator, cultural and style icon, David Bowie, "The thin white duke". The first one was held last year in London and gained a lot of success.
The retrospective presents an unique audio-visual exhibition experience, using multimedia technology at the most advanced technical level and tells a five decades of Bowie's work, showing his continuous change of style and artistic mode of expressions.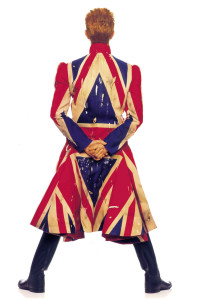 Bowie was very close to Berlin and the connection to the city is highly analyzed in this melting pot collection, focusing on the Bowie's Berlin years, from 1976 to 1978. These were his most productive years and Bowie produced the so-called "Berlin Trilogy" , which includes the albums Low (1977), Lodger (1979) and his masterpiece Heroes (1977). The artist was fascinated by the historical new forms of expression in architecture and art and fall deeply in love with the artists of the Brücke movement, German avant-garde expressionism.
He collaborated with the most pioneering and experimental musicians of the time, like Iggy Pop and Brian Eno.
Bowie is an eclectic and versatile persona, both inspired and get inspired by artists and designers in the fields of fashion, sound, graphics, theatre, art and film. Notable are his role in the movie "Merry Christmas, Mr. Lawrence" and his acting and soundtrack record in "Labyrinth".
The exhibits demonstrate the permeating influence of the artist in recent music and cultural history. It shows how Bowie has played with the borders between dream and reality, genres and genders.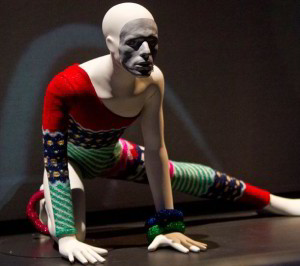 The retrospective stages about 60 original costumes, including the Ziggy Stardust jumpsuit designed by Freddie Burretti (1972), Kansai Yamamoto's extravagant designs for the Aladdin Sane tour (1973) vinyl bodysuit as well as the iconic Union Jack coat that Bowie designed together with Alexander McQueen for the album cover of Earthling (1997) or the Ice-blue suit designed by Freddie Burretti for Life on Mars? (1972). There are sections of photographs from a various artists, clips from films and live concerts, music videos such as Let's Dance (1983) and the stage set for the Diamond Dogs tour (1974).
David Bowie is a complete, dynamic and pop artist who creates a very special world of extraordinary sounds and endless vision. Quoting the Rolling Stone magazine: "As was the case with Miles Davis in jazz, Bowie has come not just to represent his innovations but to symbolize modern rock as an idiom in which literacy, art, fashion, style, sexual exploration and social commentary can be rolled into one."