"Locked in its functionality to show the time, the natural character inherent to an analogue clock – with its two arms constantly dancing in slow motion around the center – unveils hidden figurative qualities without denying its primary purpose."
Stockholm studio Humans Since 1982 has combined 576 remote controlled motors to create a clock installation of shifting patterns, lettering and numbers.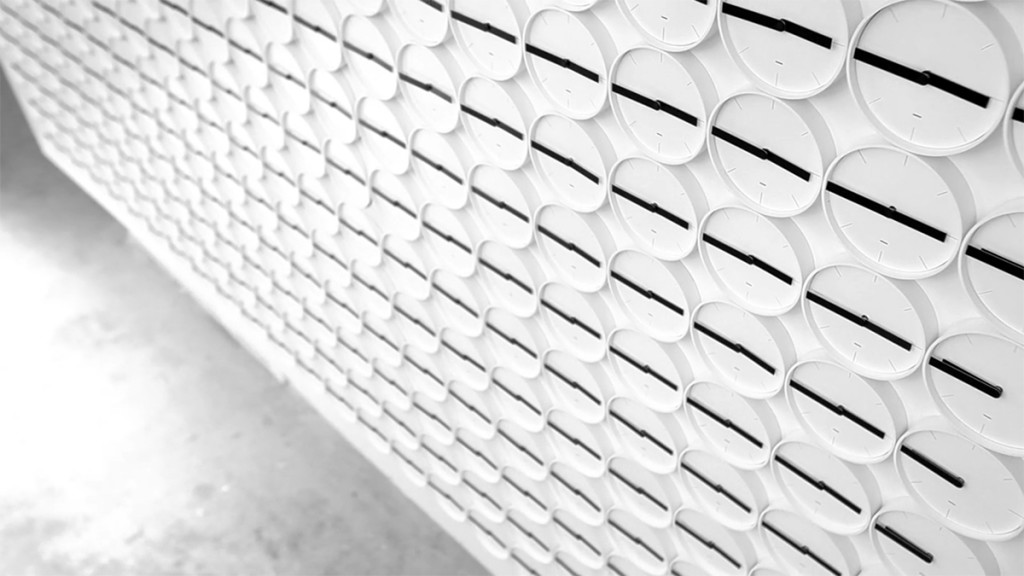 The kinetic clock installation "Million Times" has been presented at Design Days Dubai / Victor Hunt Gallery in March 2013.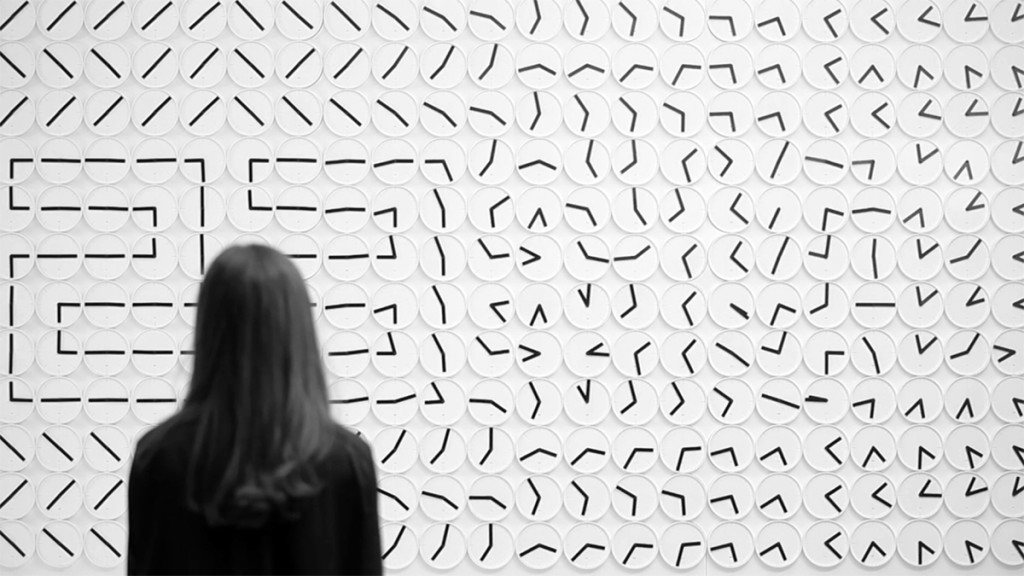 The group developed a custom app for ipad wich controls each single clock creating beautiful patterns.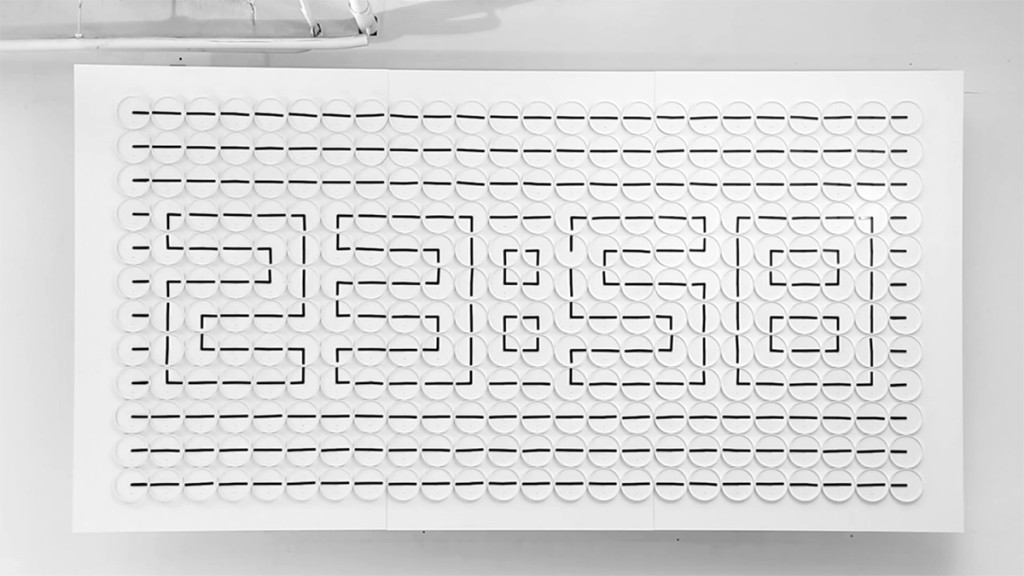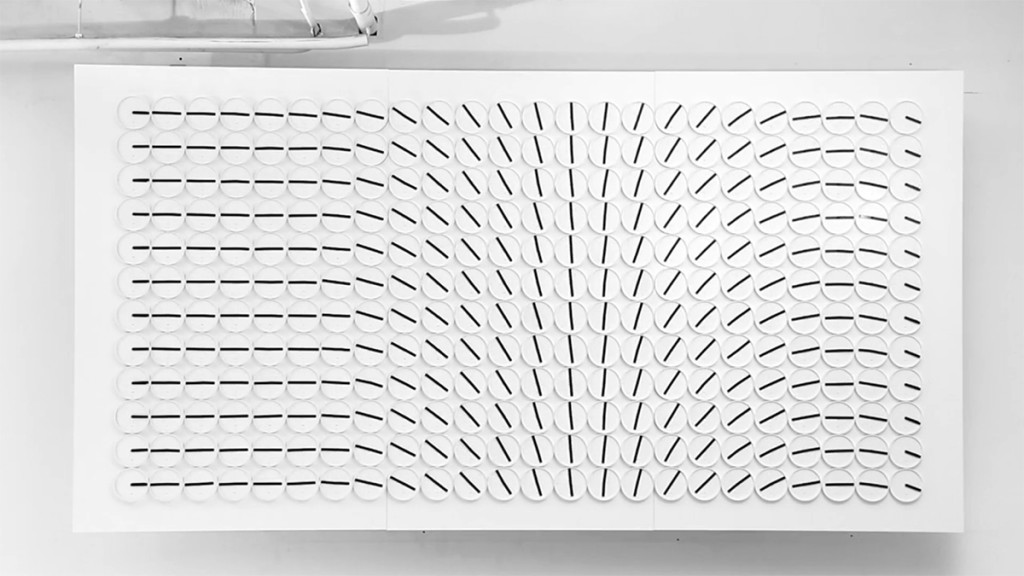 Link: humanssince1982.com/project-1